IP PBX TELEPHONY SOLUTION (VoIP-EPABX)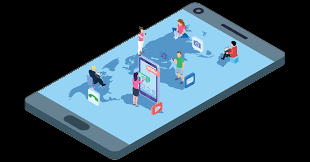 PABX is a business solution for companies that need many lines for in-house and outside calls. It allows companies to use a single access number that has several extensions. This is cheaper compared to using many landlines linked to the public network.
A company that uses either PBX or PABX acts like a telephone exchange. PABX automates the switching tasks needed to connect calls between extensions.
That's the "A" in the acronym. In contrast, traditional PBX needs human switchboard operators to connect phone users.
In a PABX system, each device connected to the exchange has a designated extension number. These devices include desk phones, computer modems, and fax machines.
A PABX system is often owned and administered by the company hosting it. Many call centers and large enterprises use PABX. Common features include auto attendant, call conferencing, call hold, and call transfer.
What is the Difference between PBX and PABX?
PBX and PABX are more or less synonymous. They are both switching systems. They're not exactly the same, but that's ok. You can think of PABX as an improved version of the traditional PBX.
A Private Branch Exchange is a telephone network owned, administered, and used within an organization. In traditional PBX systems, human operators manage the switchboards used in telephone exchanges.
Switchboard operators use their hands to plug wires to close a call circuit.
This establishes a connection between two people using POTS (Plain Old Telephone Service). Human-operated systems came to be known as a Private Manual Branch Exchange (PMBX).
✔ Easy to Install & Configure
✔ Reduces Office Telephony bills up to 60% using VoIP Integration.
✔ Eliminates traditional PBX methods of wiring.
✔ Integrate with any 3rd party Software (CRM, ERP, PMS) for better analytics
✔ GUI based configuration interface
✔ IP PBX with no Vendor locks in/license.
End High Phone Bills for forever with IP PBX System
✔ IP PBX takes care of all your modern business Telecom requirements like IVR, call recording and is compatible with all kinds of telephone-like PRI Lines, PSTN & GSM gateways.
✔ This flexible call control system has features such as conferencing, call forwarding & unified communication.
✔ Integrate IP PBX System with your CRM/ERP to improve office efficiency by 50%
✔ Increase Customer Satisfaction 3x by implementing quality monitoring of customers interaction using Asterisk-based IP PBX Web-based receptionist console.