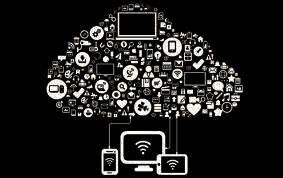 What is cloud hosting and how does it work?
Cloud hosting makes applications and websites accessible using cloud resources. Unlike traditional hosting, solutions are not deployed on a single server. Instead, a network of connected virtual and physical cloud servers hosts the application or website, ensuring greater flexibility and scalability.
9 Advantages of shifting to Cloud storage
Cloud systems offer major advantages for companies looking to be responsive, innovative, and financially successful: Here are 9 advantages:
With cloud computing, companies are not limited by legacy systems that may no longer provide the necessary capacity, functionality, or speed necessary to compete. Cloud platforms reduce the need for frequent upgrades and customization that can plague legacy systems with costs and time losses. Cloud systems grow as the company grows, allowing for more capacity and modular growth.
Using a cloud provider brings with it contractually promised performance and uptime rates. Cloud offers great flexibility that allows users to access systems constantly. On-site system maintenance is no longer a concern by relying on proven providers with the resources to keep systems online and diagnose and solve issues quickly.
With cloud systems, companies are not paying for the resources and capacity they do not need. Utilizing a cloud infrastructure reduces the overhead costs of storage, cooling, and power that servers require. Further, cloud technology eliminates the need for your internal IT staff to dedicate time to tasks such as hardware upgrades, patching, and maintenance. This allows you to position your IT staff for more strategic initiatives to advance your organization forward.
4. Better Access to Technology
Software companies that develop in cloud-based environments can develop and deploy new tools, upgrades, and innovative technologies faster. These improvements can be delivered simultaneously to all users, reducing the need for in-person management of upgrades or lengthy delays in implementation.
5. Better Business Continuity
With off-site storage, in-person physical security, constant maintenance of cyber intrusions and potential attacks, and redundant data backups, your company's information is secure and safe. In the case of a natural disaster or other business disruption, a cloud-based system allows your business to be online, functional, and serving customers quickly, often with no interruption in service.
Cloud systems are designed to propel innovation. Cloud technology allows for the better collection, analysis, display, and use of data. This speed provides companies with a distinct advantage when creating, deploying, and selling new products and services.
With cloud systems, resources are pooled among multiple customers. This arrangement creates major economies of scale and efficiencies. Resources can be deployed based on demand without regard to the physical location.
8. Better Employee Productivity
With the uniform use of tools, employee training can be consistent and delivered centrally. With better tools, accessible by multiple users simultaneously, integrated data, and collaboration functions, companies will see improved productivity, engagement, and empowerment.
With cloud tech, companies can move costs from capital expenditures to operational expenditures. Contracted services provide for more predictability in budgeting and cost projection, without the uncertainty caused by unexpected maintenance, repair, and replacement costs.
Features of our cloud hosting solutions
TechLab allows you to choose major hosting servers from top hosting solution providers such as AWS, Google Cloud, Digital Ocean, Linode, and VULTR. We promise to save your time, shielding you from all the worries and hassles of cloud hosting, enabling you to focus solely on your digital agency's business front, eventually empowering you to make more money.
1. Unlimited websites or traffic per server
You can deploy unlimited client websites on a single server, and there is no limitation on a number of traffic per server. And the best part is we charge per server, not per website.
2.Transfer servers and billing to your clients
You can simply transfer a server and its billing to your client when you hand over the project to your client. From the moment you transfer the server, the billing of that server will also be transferred.
3.Seamless Team Collaboration
You can add your team members/clients to your servers/applications with a very fine-grained level of control in your hand.
4.Organize your clients in a smarter way
The Projects section allows you to map your applications with different projects. This makes clients' site handling, sorting and distribution easy and hassle-free.
5.24/7 expert human support
TechLab, in the literal sense, goes out of the way to help its customers. Our expert engineers are here for you 24/7 to assist you with whatever query you have, either via Live Chat or Tickets.